This post was written by Science Practice and Toni Brasting at Wellcome.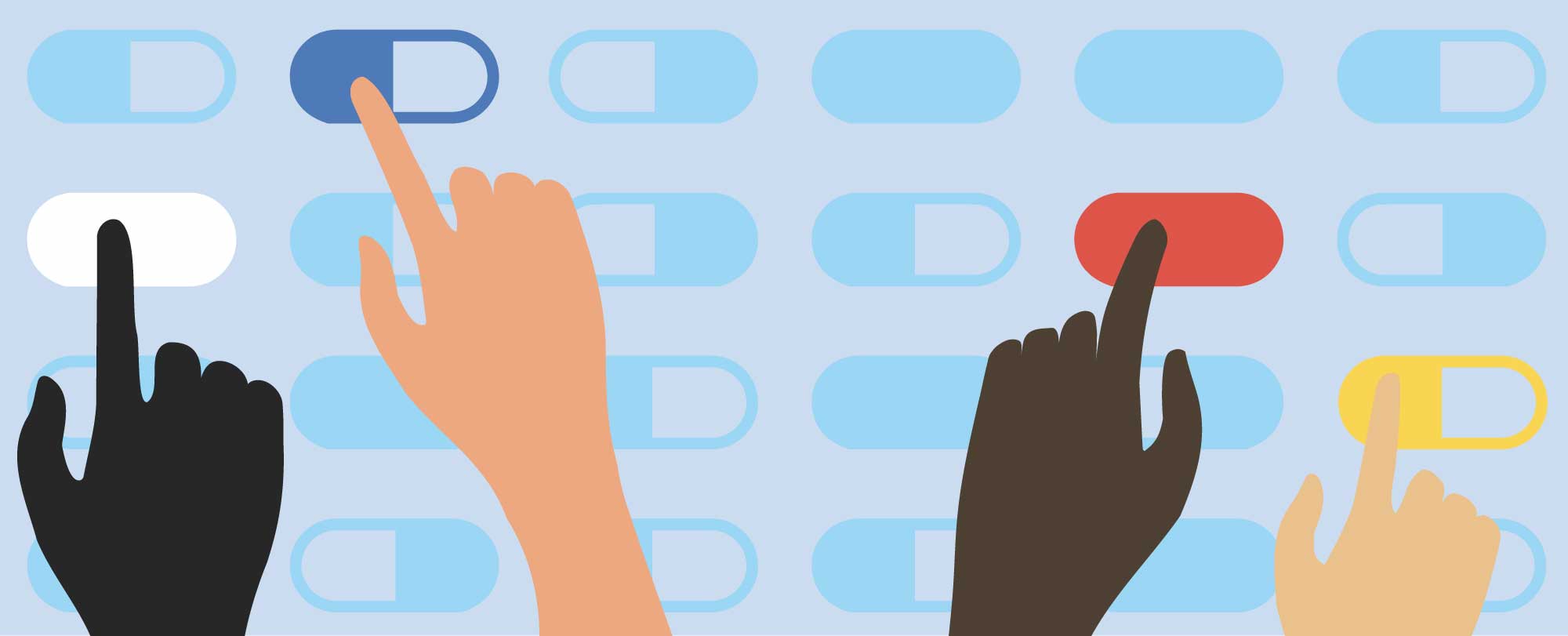 Last year, Wellcome's Public Engagement, Population Health, and Epidemics teams worked with Science Practice to establish a first-of-its-kind lab for investigating the impact of public engagement on clinical trial research outcomes.
Public engagement has great potential to support better research outcomes on clinical trials – for instance, by improving recruitment and retention, or by mitigating ethical and operational risks. However, its benefits are not being experienced as consistently, meaningfully, or widely as they could be because public engagement is not yet seen as essential for conducting clinical trials.
While there are ethical arguments for it, there may also be a case for requiring public engagement on clinical trials based on its instrumental contributions. From speaking with researchers about their experiences, Wellcome learned that public engagement can support a trial's overall success by improving how it works with people. For example, some research centres work with community advisors or use public engagement to support informed consent. However, for the most part, funders like Wellcome as well as publishers, regulators, and researchers themselves lack formal evidence on whether and how public engagement impacts research outcomes.
Wellcome wanted the Clinical Trials Engagement Lab to respond to this evidence gap, and partnered with Science Practice to help imagine what the lab could look like, find researchers who could build on this vision and lead it, and develop an application and review process to help a funding committee select between several possible leadership candidates.
Given that launching a lab was a much more specific 'ask' than those posed by Wellcome's existing grant funding opportunities, we realised that setting it up would require a different approach. We needed to invite grantees in to understand the very nature of the opportunity – and to work alongside us to figure out the right response. In the interest of sharing what worked, here are five practices for more open, collaborative grant-making that we're taking away from this project.
1. Recruit instead of issuing an open call
Rather than posting a request for proposals on an existing platform, we took a directed approach to connecting with potential grant applicants. Open calls put the 'reach-out' responsibility on applicants, leaving them to judge for themselves whether or not they fit the grantee profile, if they even learn of the opportunity in the first place. But when funders instead take a recruitment-led approach, they assume responsibility for identifying potential grantees and promoting the funding opportunity. Opting to recruit saved us time. It helped us widen the pool of qualified applicants beyond those we'd expect to hear from if we posted an open call, and headed off the possibility that too few would come forward – a risk given the specificity of our expectations. It also gave us a chance to iteratively tailor our search criteria to identify a more diverse range of individuals and teams, and to allow the profile of an ideal candidate to emerge over time through conversations between Wellcome and the grant candidates. Long before it was time to make a funding decision, working like this helped set the tone for the more open funder-grantee relationship needed to enable applicants to propose their own vision for the lab.
2. Engage applicants in strategy, not just the application process
Some grant opportunities leave it up to researchers to specify a project focus and methodology. In this case, to align with Wellcome's wider strategy, we defined the ambition in advance – set up a lab to help fill an identified evidence gap – but were actively seeking researchers' suggestions for how this should be achieved. With this request, we needed to put in extra time and effort to ensure we successfully communicated our vision to applicants so that they could confidently propose suitable approaches. Going beyond a typical application onboarding process, we guided them through a lengthier, more in-depth alignment phase. We gave applicants full transparency over what motivated this work and what Wellcome was looking for by sharing a theory of change, detailed description of the problem and opportunity, and potential forms the lab could take. On calls with each grant applicant, we were clear about what thinking had been done to shape the vision for the lab, and what needed further development, refinement, and leadership from them. Briefing applicants in this way helped position them as collaborators – a role they needed in order to take on Wellcome's initial vision, develop it, and suggest how to deliver it. During the initial expression of interest phase and later, during the formal application process, we regularly checked in with applicants to offer clarification, reviews, and feedback on their initial ideas to ensure they aligned with the funder's goals. We also shared and invited continuous contributions to an open Q&A document collecting questions from all potential grantees. This helped to avoid one group having access to information others didn't, and ensured helpful strategic insights were shared across the applicant cohort. This approach fostered ongoing dialogue between funder and researchers, balancing Wellcome's vision with the applicants' own ideas.
3. Warm up with pitches before proposals
It's not so unusual anymore, but we held an initial 'pitching' round before asking for longer, more involved full-length proposals. Sometimes, funders open calls for expressions of interest to fulfill a similar purpose. In this case, asking for short and pithy pitches gave us an opportunity to invite more groups to apply because we felt comfortable asking them for a relatively small investment of time and effort, and also confident in our reviewers' corresponding capacity. Importantly, the pitching step also offered applicants a chance to get to know Wellcome as a funder – its funding requirements, and the ambition for this funding opportunity – so that they could decide if they were interested in the prospect of working more closely with Wellcome, and therefore whether they wanted to develop their thinking into a longer proposal. We chose the pitch format to emphasise that Wellcome didn't have preconceptions for the proposals it was looking for, but was instead on the lookout for original ideas drawing on researchers' expertise. The format for this pitch was intentionally left open so applicants could build on their conversations with us and readily express their key thoughts however made sense to them.
4. Offer applicants visibility of each other and the opportunity to connect
Holding a pitching round also gave us an opportunity to preview candidates and invite the most promising ones to the full proposal stage. With this increased visibility over the different approaches applicants were working on, we noticed complementarity between some of the teams and ideas, and saw potential for partnership between them. To pass this opportunity on to the applicants, we gave each team a chance to 'opt in' to share their contact information with the others. Some applicant teams took this as a chance to make themselves known to the others while using this information to further refine and differentiate their proposals.
5. Balance funder oversight and grantee autonomy with grants that work like contracts
While it was Wellcome who initially came up with the idea to start a Clinical Trials Engagement Lab, they were very keen for applicants to bring their own vision and approach to leading it. At the same time, they wanted to retain visibility over the lab's progress because even emergent findings could inform Wellcome's ongoing conversations around public engagement policies and practices in funding and publishing circles. To support Wellcome's leadership and influence in both public engagement and clinical trials research, the evidence and insights would need to be of sufficient quality and relevance to unlock further action. Given this interest, Wellcome wanted more visibility over preliminary insights and interim results and more opportunities to interact with the lab's experts than a traditional grant-making relationship might provide. They were considering funding this work through a contracting process, but this arrangement would have been unusual for the applicants, most of whom were situated within research institutions where grants are the norm. Instead, they chose a third alternative: the milestone grant. Milestone grants are awarded as grants but work somewhat like contracts in that funding is attached to different milestones that the funder and grantee agree upon ahead of time. This option gives funders built-in opportunities for collaborative involvement and visibility over preliminary findings, while giving grantees more autonomy within the set milestone periods.


In situations like this, when a funder has identified a problem and developed a vision of addressing it, reaching out to experts who can figure out how to go about this can be daunting. There may be uncertainties about who to approach, how to reach them, what to communicate, and how to share control over the vision and its delivery. Adopting funding practices like the ones we've highlighted above can help by shifting the power dynamic between funder and grantees toward something more open, collaborative, and aligned.
To the funders out there: Have you applied any of these practices in your own work? Reach out to share your experience – we'd love to hear about it.