We're excited to announce the launch of The Frontier – the world's first venture-focused challenge prize! The prize is aimed at bringing together scientists, engineers and industry experts from all over the world to solve specific technical challenges.
The Frontier is launched by Hello Tomorrow, a global non-profit supporting science driven innovation, and developed by Deep Science Ventures (DSV), a VC backing scientists. DSV have allocated up to £500k in available prize & investment funding to successful applicants.
The Good Problems team at Science Practice will be working together with DSV over the next month to define specific technical challenges within three of the six high level challenge areas – optimising edible protein production, re-engineering soil, and better baby nutrition.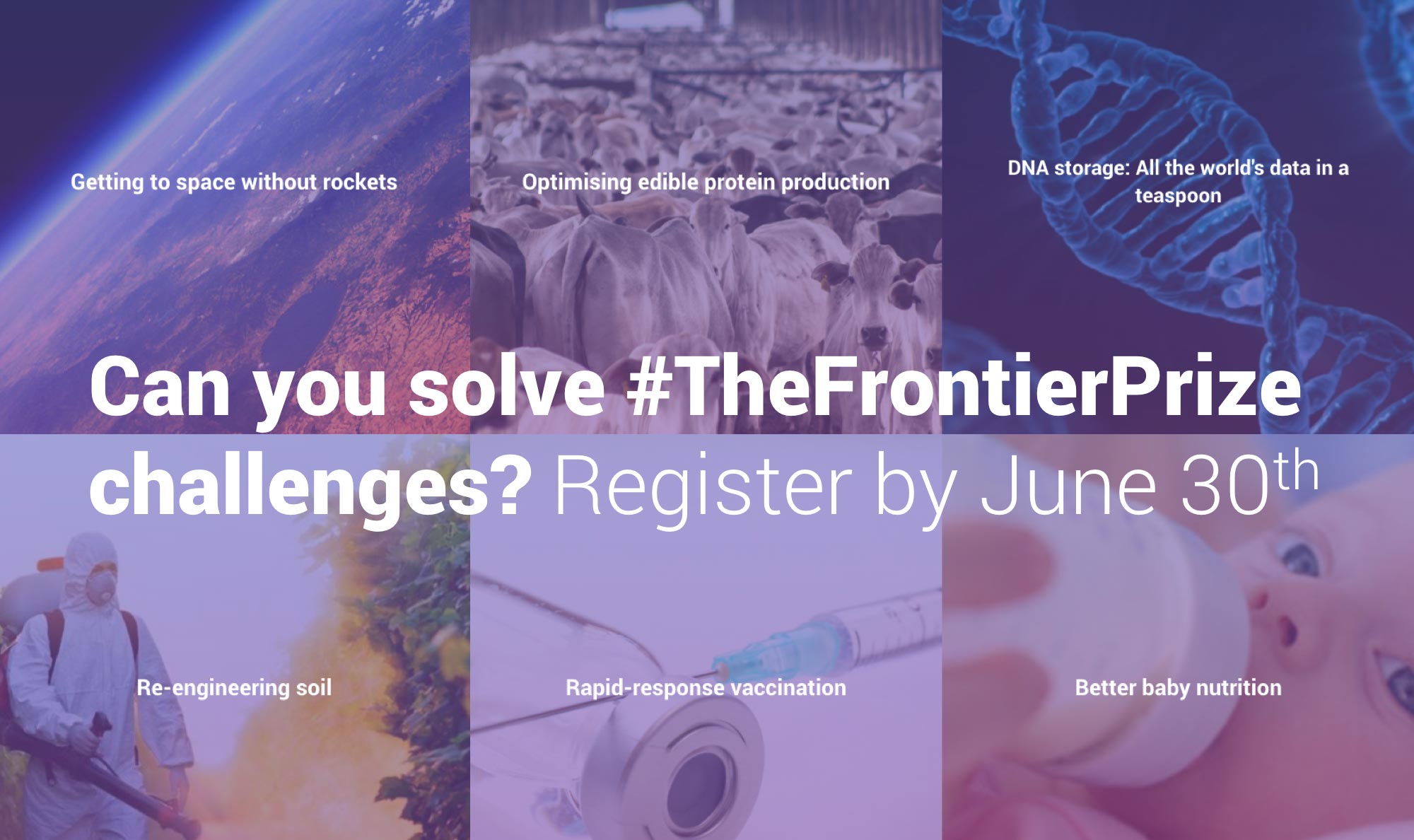 Scientists, engineers and other technical background individuals from all over the world are encouraged to apply and work together on solving specific technical challenges in the 6 highlighted areas. Applicants will have 30 days to form teams online and work on developing solutions. 30 successful teams will receive online support and mentorship from DSV and 10 will get to pitch at the Hello Tomorrow Global Summit in Paris, 26-27 October 2017, in front of a top lineup of VCs and over 3,000 science influencers.
We're really excited to be collaborating with DSV on the design of the Frontier challenges and we look forward to seeing the emerging ventures!
If you want to start your own business, have a STEM background and are intrigued by one (or more) of the Frontier challenges, make sure you sign up by the 30th June!