We're looking for participants to try out our Sequence Bundles visualisation tool! Register your interest here.

Over the past year, we've been working together with the Goldman research group at the European Bioinformatics Institute to design a new interactive tool for visualising, exploring and discovering sequence motifs using our Sequence Bundles visualisation method.
This is what we would like your support with. As well as making sure that the tool we are creating is functional and accessible, we are interested in its ability to enable exploration and the discovery of otherwise hidden motifs and features.
For this, we are currently looking for researchers and academics working in the field and using multiple sequence alignments who would be interested in testing our Sequence Bundles tool.
What can I use Sequence Bundles for?
The Sequence Bundles tool allows you to do two main things - visualise and communicate your data as a set of continuous lines and explore your dataset by manipulating this visualisation. The aim of these features is to help generate new insight or support hypothesis making.
Visualise and Communicate
Sequence Bundles is a sequence-oriented visualisation of multiple sequence alignments (MSAs) that allows for a holistic overview of sequential data. Some of its features include:
visualisation that preserves the continuity of sequence data;
residues organised on a meaningful Y-axis;
parallel view of both Sequence Bundles and sequence alignments;
display of residue conservation and consensus sequence.
The Sequence Bundles visualisation can be exported to vector or bitmap formats and included into presentations or articles.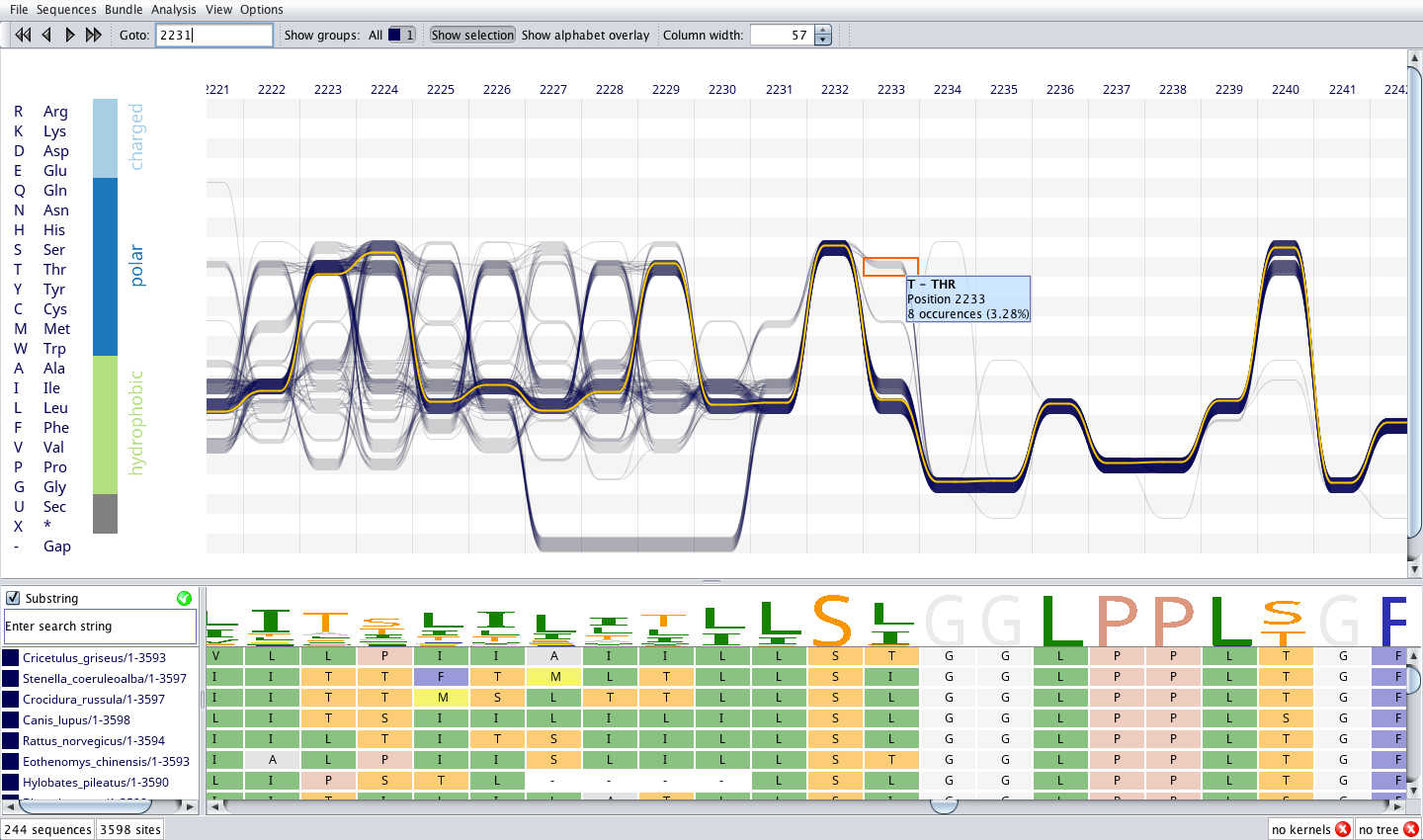 Explore and Discover
The Sequence Bundles visualisation tool allows you to manipulate and explore your dataset by using a wide range of features. Using the Sequence Bundles tool you can:
explore sequence motifs and correlations;
group sequences and identify sites for grouping;
arrange residues relative to a chosen reference sequence;
organise residues based on physicochemical properties.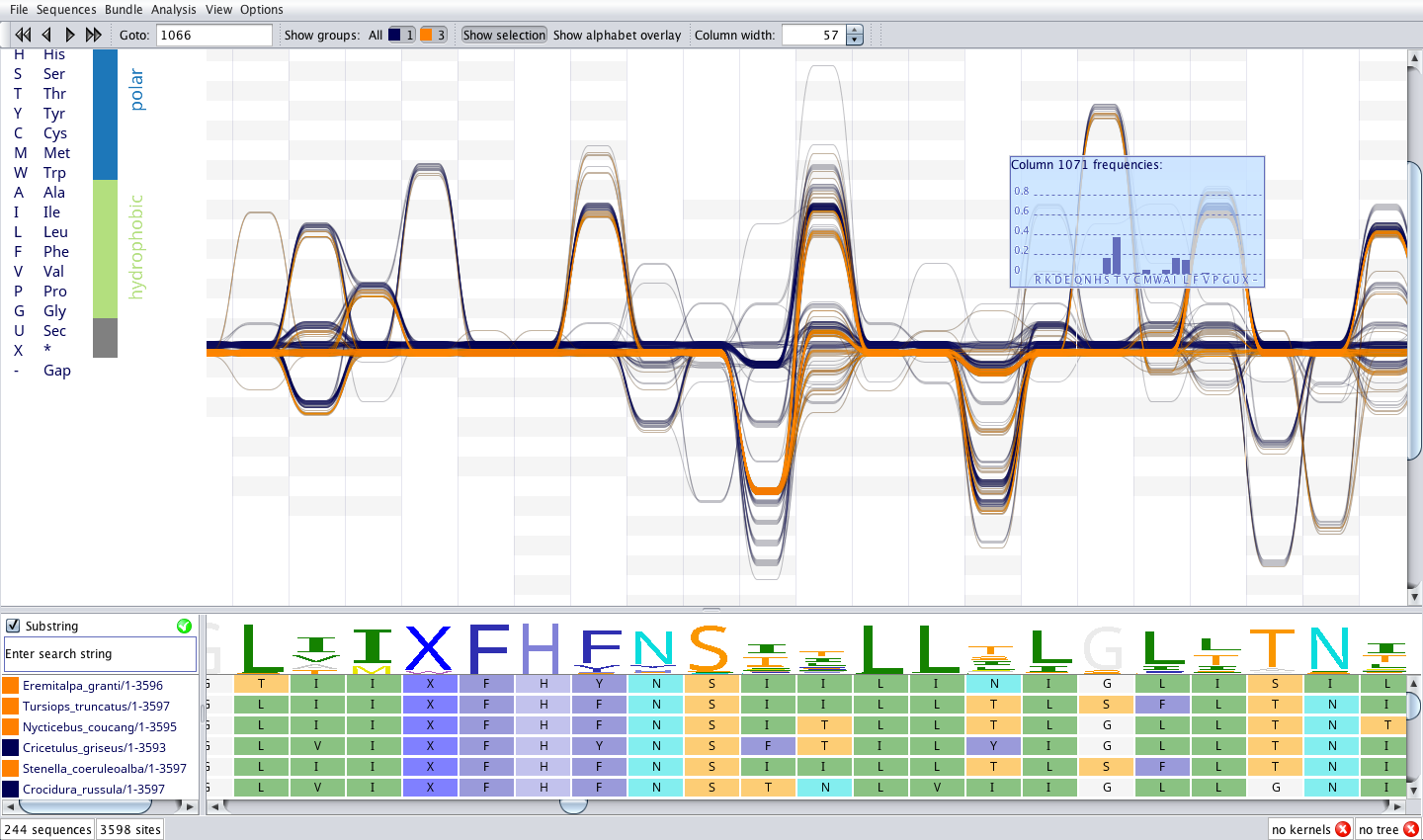 Want to see your data as Sequence Bundles?
We're planning to share the first version of the Sequence Bundles visualisation tool later on in the week as a close beta. If you're interested in trying it out and helping us learn more about the types of discoveries it allows, register your interest here and we'll be in touch shortly.
For more on the design process that led to the development of Sequence Bundles as well as the discoveries we made using the visualisation, read the paper we wrote for BMC Proceedings or check out our Sequence Bundles project page.